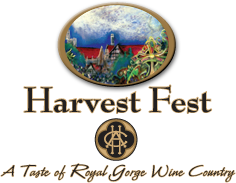 Wine, artisans, food and entertainment come together the last weekend of September at the annual Harvest Festival on the grounds at the Winery at Holy Cross Abbey. This is a wonderful way to spend a beautiful fall day. Discover our award-winning wines including the limited release of Harvest Fest's Riesling. Enjoy food selections from local produce and cheeses to wood fired pizzas, fajitas, roasted chilies and freshly baked breads. Something for everyone. Entertainment will include Mistura Bela (Brazilian Jazz), Deja Bluz Band (Rock), Inman Brothers Band (Southern Rock),  Hammerstadt Jazz Fusion, and a Fun Zone and face painting for kids. Come join us this fall for a truly unique experience.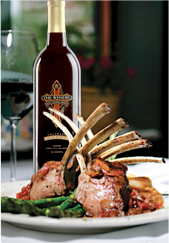 Wine Maker's Dinner
Our annual kick-off to the Harvest Festival will be on Friday evening when the winery will be hosting a Winemaker's Dinner at the spectacular Royal Gorge Bridge and Park. This progressive food and wine tour is an opportunity to get the know the Winemaker, and enjoy fabulous gourmet food paired with the exquisite award winning Abbey wines.
Call 719-276-5191 for further information.
Schedule of Events
Harvest Fest 2019
Saturday, September 28th – 10am – 6pm
Sunday, September 29th – 10am – 5pm
Please … No Pets